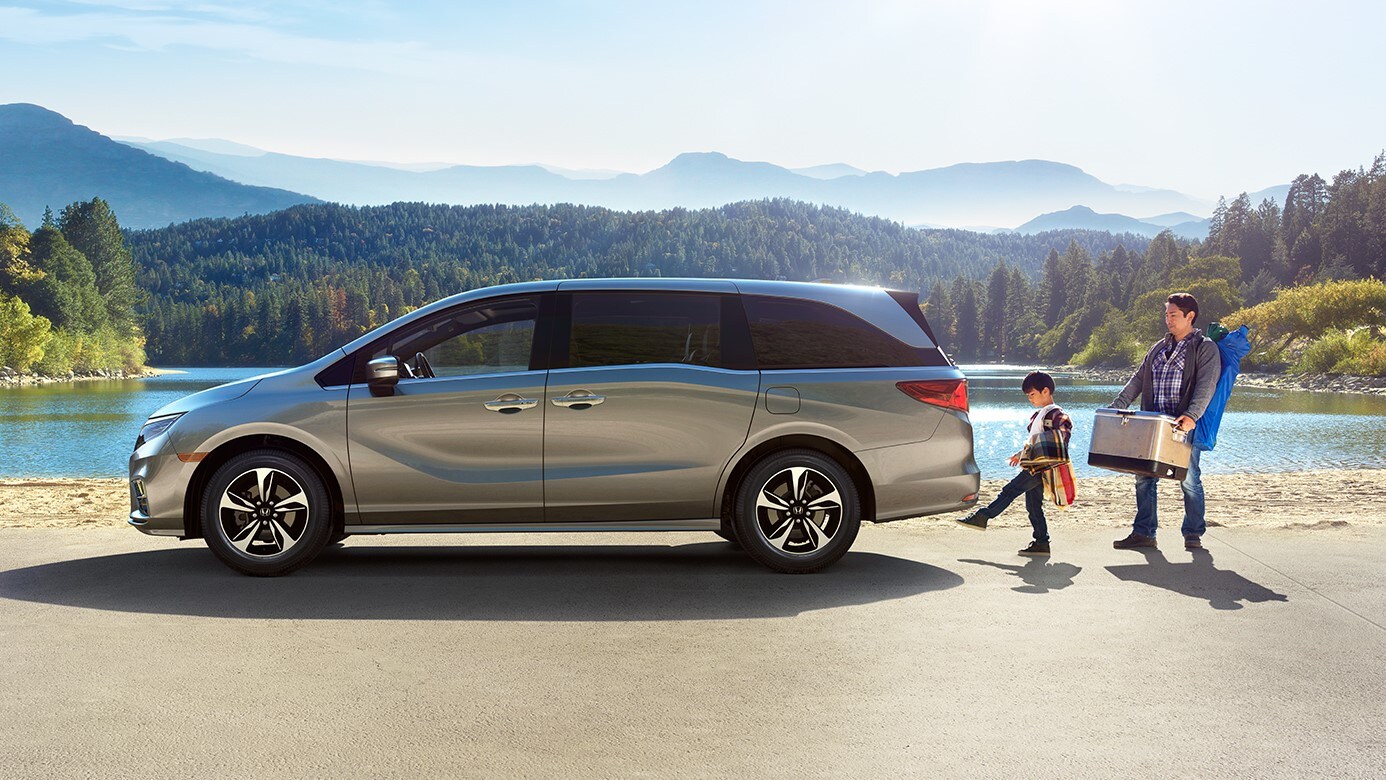 In history, The Odyssey is generally known as a classic, ancient Greek poem, usually attributed to Homer. It's one of the most famous and one of the earliest complete works of Western literature and has definitely earned its place in the history books as a one-of-a-kind story.
The Honda Odyssey is the perfect vehicle to help you and your family tell your own one-of-a-kind epic story. Even the ancient Greeks would tell you that this minivan is sure to go down in history as a car that the whole family will appreciate and love.
Ride in Style
This isn't your mother's minivan. Bluetooth connectivity allows you hands-free access to apps, navigation, music streaming, and podcasts. Ventilated and heated front seats keep you comfy during your morning commute and on the drive home at night. The Odyssey comes in a variety of luxurious colors from White Diamond to Obsidian Blue and Lunar Silver. Several models come with "Cabin Talk," the in-car PA System. You can also choose a model that lets you keep an eye on those in the back with the Cabin Watch rear seat monitor system, a must-have for moms who need to know what their kids of all ages are up to. Streamlined front-end LED headlights give this vehicle a sleek and sporty look. Power sliding doors make loading everyone in and out a breeze.
Be Prepared
In the Honda Odyssey, you're ready for anything life's journey throws at you-and you know that with kids around that says a lot. Putting your vehicle in "snow mode" recalibrates the control system to give you better traction in wintery weather. Spacious cargo room in the back means you can easily carry the soccer gear or everyone's luggage for weekend getaways. Magic Slide 2nd row seats speeds up the process of getting people into the third row with the push of a button. 
Want to learn more about the Honda Odyssey? Contact Valley Honda in Staunton, Virginia. Or call 888-927-4683 to speaks to a sales rep or to schedule a test drive.