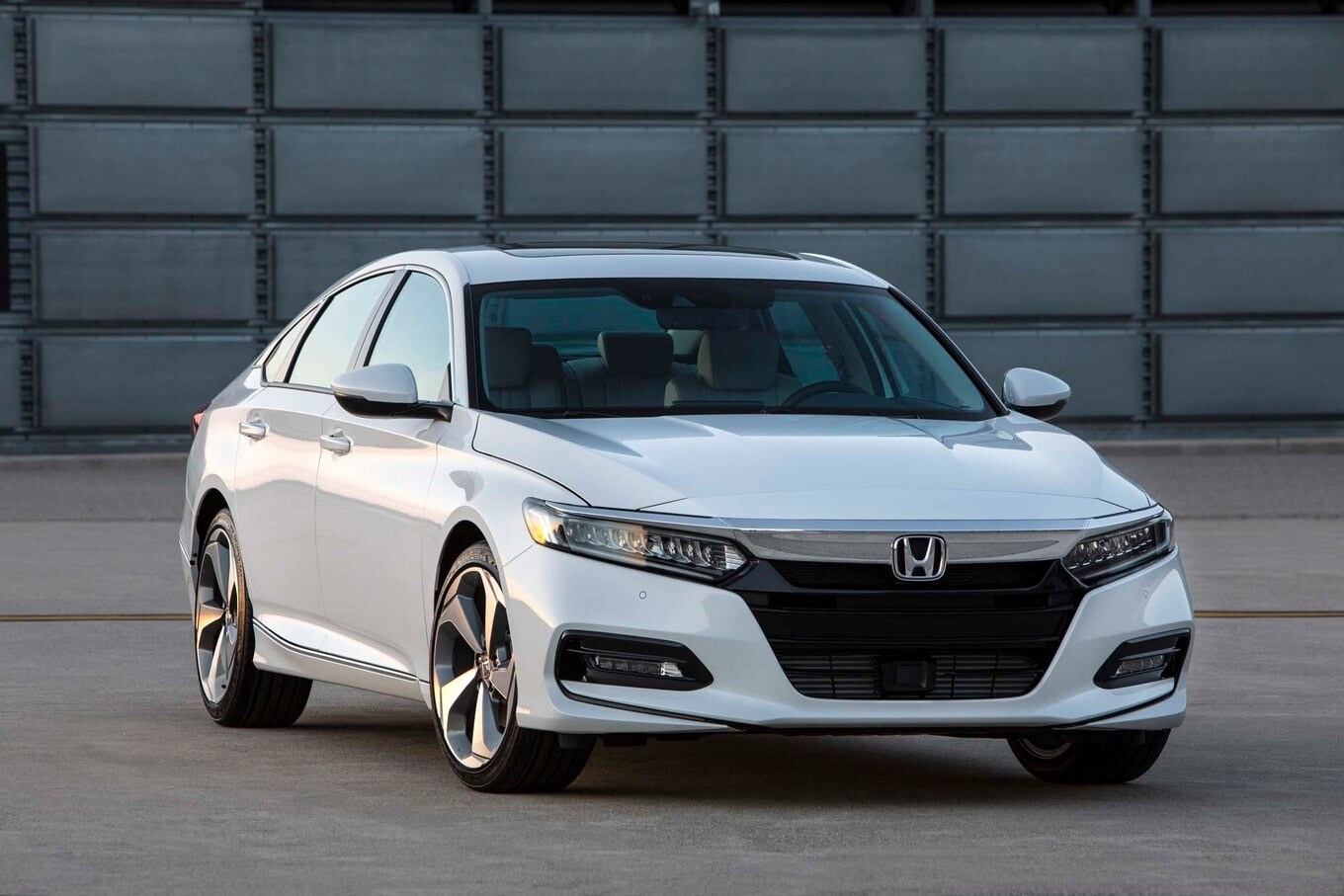 The great thing about the Honda Accord is that it's been designed to suit the masses.
It could be argued that most mid-size sedans do this, but the Accord is now one of the only vehicles in its class that offers a manual transmission with its V-6 engine. 
There are sedan and coupe variants of this vehicle, plus you'll get a choice of two engines with three transmissions among the 12 trims to choose from. Plus, a hybrid edition was introduced in 2017.  Essentially, you can drive your Accord however you prefer, and at any budget. 
What's more, ever since the 2016 redesign, the Accord has an exterior as flashy as it has ever been.
Engine Choices
The base engine is a 2.4-liter four-cylinder, which provides 185 horsepower and 182 pound-feet of torque. The alternative is to upgrade to the 3.5-liter V-6 that delivers 278 horsepower and 252 pound-feet of torque. You'll get 23 miles per gallon in the city and 32 miles per gallon on the freeway from the 2.4-liter engine, and just a little less with the V-6. 
Features
As you'd expect with a total of 12 trims to choose from, the Honda Accord is stacked with features to suit any budget.
There has been work done to improve the infotainment system, which is compatible with Android Auto and Apple Carplay. A number of key safety features, including adaptive cruise control, lane-keeping assist, and forward collision warning are included with every trim.
You'll need to upgrade trims to access sleeker interior features, such as leather upholstery, a power driver's seat, ventilated and/or heated front seats, blind-spot monitoring, rain-sensing wipers, and adaptive dampers.
This Honda's biggest and most expensive sedan, but it really makes a mark in a market where manufacturers can't afford to play it safe with their designs anymore.
The Accord has done its part to make sedans cool again. Test-drive one today to find out for yourself. 
To test-drive the latest edition of the Honda Accord in Staunton, Virginia, get in touch with a member of the team at Valley Honda today.